A new type of design studio in an up and coming city
Design by Weather°
I started Weather first and foremost out of a need — I was getting requests from freelance clients for digital development as well as digital design, so I knew I had to look at building a team if I wanted to continue working with them. First to join the party was Chrish, a long time friend and collaborator, who is an excellent designer and front end developer at that. Just the two of us for a while, we continued in working into identity projects that had print and digital output too, satisfying clients needs for multiple services to be done in one place and with the same creative thread running through each touch point. We began getting a solid reputation locally, winning tenders with private and public clients alike, mainly in the arts & culture and educational sectors.
Role
Founder
Creative Director
Period
2015–19
We had a beautiful studio space in an ACAVA-converted, ex-pottery factory (Spode Works Studios)
---
Building a purposefully small team
Before long, and after having a few interns come through, Jon joined the team as a Junior Designer straight out of school. Shortly after, Paul came on board as a Senior Developer, then Chris as our new business guy and finally Tilly, again straight out of school after interning with us. The ship was steady for a while, reaching new clients nationally and continuing to gain momentum as the go-to design studio in the local area.
Andy, Founder & Creative Director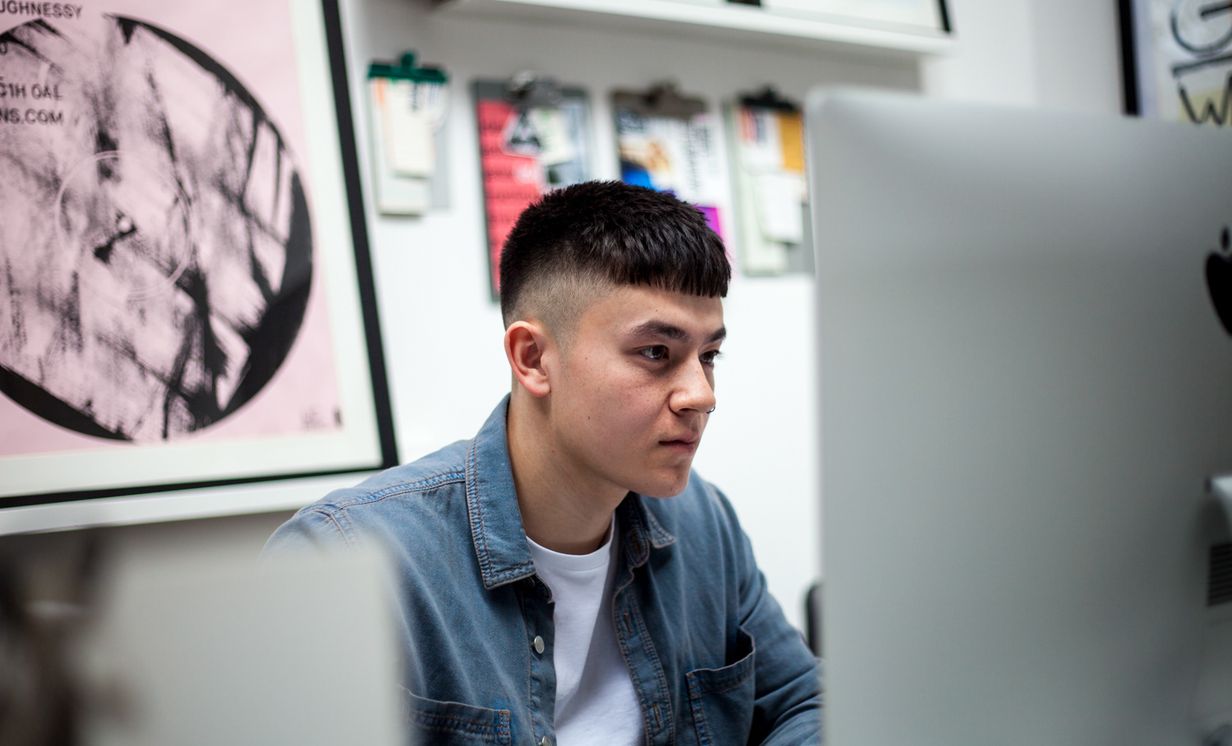 Jon, Designer
Tilly, Designer
Paul, Developer
Chris, New Business Manager
Chrish, Designer & Developer
Settling at a team of six, we worked well across projects for big and small clients alike
---
A mission to understand
How we were articulating our approach to creating brands, websites and all design work was all rooted in deep understanding. Striving to learn and discover, and then to truly understand, is how we got to good work that solved problems for our clients. Below is some literature we put out that outlined our process. This was a new way of thinking for creative studios in Stoke-on-Trent at the time — no other design outfit was approaching design like we did.
We often conducted in-depth immersion sessions with clients of all sizes in our mission to understand